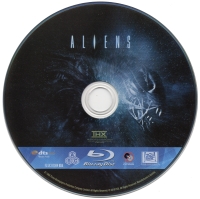 /10

Oceniło: 0
---
Tytuł polski:
Obcy: Decydujące Starcie

Original Title / Tytuł oryginalny
Aliens
---
Gatunek:
Science-Fiction
/
Horror
Reżyser: James Cameron
Scenariusz: James Cameron
Cinematography / Zdjęcia: Adrian Biddle
Muzyka: James Horner
Cast / Obsada: Sigourney Weaver, Carrie Henn, Michael Biehn, Lance Henriksen, Paul Reiser, Bill Paxton, William Hope, Jenette Goldstein, Al Matthews, Mark Rolston, Ricco Ross, Colette Hiller, Daniel Kash, Cynthia Dale Scott, Tip Tipping, Trevor Steedman, Paul Maxwell, Valerie Colgan, Alan Polonsky, Alibe Parsons, Blain Fairman, Barbara Coles, John Lees, William Armstrong, Carl Toop
Dystrybucja w Polsce:
Imperial-CinePix
Studio:
20th Century Fox
Data produkcji: 1986
Steelbook (Opakowanie Kolekcjonerskie Metalowe)
Numer katalogowy: 01504BDPL
(PL - Polska)
okładka w języku polskim
EAN: 5903570067211 - Black Limited Collection - Slipcover (15.05.2017 allegro 38,00 zł)
EAN: 5903570067747 - Obcy Antologia
EAN: 5903570068843 - Prometheus to Alien: The Evolution
Dostępny w sprzedaży: W Pakiecie
23.11.2010
Jako osobny film
24.05.2011
Czas: 02:17:14 Theatrical Version
Czas: 02:34:26 Special Edition
Audio Formats / Dźwięk:
DTS-HD Master Audio
5.1 angielski
Dolby Digital 5.1 czeski (448 kbps)
Dolby Digital 5.1 węgierski (448 kbps)
Dolby Digital 2.0 angielski komentarze (224 kbps)
Dolby Digital 2.0 angielski komentarze (224 kbps)
Dolby Digital 5.1 odseparowana ścieżka dźwiękowa (wersja kinowa) (448 kbps)
Dolby Digital 5.1 odseparowana ścieżka dźwiękowa (wersja robocza) (448 kbps)
Subtitles / Napisy:
Aspect Ratio: 16:9 - 1.85:1
Academy Flat
(1080p / 23,976 fps / High Definition)
Interaktywne menu w języku: angielskim
BD-Info Raport [←→]
Rozmiar Filmu: 33,59 GB z Audio Theatrical Version
Rozmiar Filmu: 37,67 GB z Audio Special Edition
Video codek:
MPEG-4 AVC
Region:
A-B-C
Typ płyty:
43,03 GB
Blu-ray Disc (dwuwarstwowa)
Supplements / Materiały dodatkowe:
- 1986 Theatrical Version
- 1991 Special Edition with James Cameron Introduction
- Audio Commentary by Director James Cameron, Producer Gale Anne Hurd, Alien Effects Creator Stan Winston, Visual Effects Supervisors Robert Skotak and Dennis Skotak, Miniature Effects Supervisor Pat McClung, Actors Michael Biehn, Bill Paxton, Lance Henriksen, Jenette Goldstein, Carrie Henn and Christopher Henn
- Final Theatrical Isolated Score by James Horner
- Composer's Original Isolated Score by James Horner
MPEG-4, HD (1920x1080) DTS-HD Master Audio 5.1 angielski
Commentary Dolby Digital 2.0 angielski (224 kbps)
napisy: angielskie, chińskie, czeskie, greckie, węgierskie, islandzkie, hinduskie, telugu, malajskie, polskie, portugalskie, serbskie
Deleted and Extended Scenes
(All 00:19:57)
- Ripley's Daughter (00:02:18)
- Van Leuwen's Verdict (00:00:43)
- The Colony / The Jordens' Discovery (00:05:40)
- Burke's Answer (00:00:20)
- Int. Sulaco (00:01:46)
- Hudson's Hubris (00:00:48)
- False Alarm (00:00:43)
- Ripley Pauses (00:01:00)
- The Sentry Guns (00:00:17)
- Fire in The Hole (00:01:26)
- Last Line of Defense (00:00:12)
- Newt's Questions (00:00:30)
- Hudson's "Ant" Theory (00:00:37)
- The Aliens Attack (00:01:15)
- The Aliens Retreat (00:01:47)
- First Name Basic (00:00:33)
- MU-TH-UR Mode Interactive Experience with Weyland-Yutani Datastream
Screen Menu [Blu-ray]
Opis: Oficer Ellen Ripley (Sigourney Weaver) - jedyny ocalały członek załogi statku kosmicznego Nostromo zaatakowanego przez Obcego - zostaje odnaleziona po 57 latach dryfowania w przestrzeni kosmicznej. Wraz z oddziałem specjalnym przybywa teraz na skolonizowaną przez ludzi planetę, z którą z niewiadomych przyczyn zerwał się kontakt. Tam czeka na nich nie tylko jeden potwór, ale setki !
Screen [Blu-ray]
Video Bitrate [Blu-ray]
Okładka [Blu-ray]
Okładka [Blu-ray]
Blu-ray
- Obcy: Decydujące Starcie - Aliens (1986) EAN: 5903570067211
Blu-ray Edycja Specjalna
EAN: 5903570068843